Hat Tip to Steve Bishop of The reformational Daily and blogger-newspotter Greg Breazeale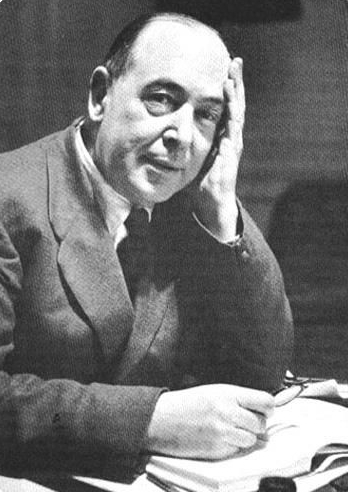 Yearn for God, the list-author's blog for Nov28, 2012 (Jan22,2k13)
30 things you mightn't know about CS Lewis
November 29th marks the eleventy-fourth (114th) year since C.S. Lewis was born. Last year I listed some of my favorite quotes from his writings. This year I thought I would share some of the more interesting facts about his life.
Follower of Jesus. Husband to Heather. Father to Cross and Rhyse. Owner of Baggins. Pastor of Metro East Baptist Church
1. Clive Staples Lewis was not English. Though many think and refer to him as such, he was actually born in Belfast, Ireland. So he technically he was British but not English.
2. He changed his name to Jack. In 1902 he announced to his parents that he would, from that day forward, be referred to as "Jacksie." It was later shortened to "Jacks" and then finally "Jack." He would be Clive no more.
3. He never learned to drive.
Read more ...
5. His ideal happiness was "to be always convalescent from some small illness and always seated in a window that overlooked the sea, there to read these poems (Renaissance Italian epic) eight hours of each happy day."
7. He failed his Oxford entrance exam, twice. He took the Responsions at least two times and failed the math section. He was allowed entrance into Oxford in 1917 because he served in the military.
8. He had dreams of lions. Prior to writing The Chronicles of Narnia he had strange dreams of lions and pictures in his head of a faun carrying parcels.
9. J.R.R. Tolkien did not like the Narnia stories. Tolkien did not like the Christian allegory, nor did he like the mixing of myths. It appeared he was fond of Aslan though.
10. Aslan is Turkish for "lion."
11. He often addressed Jesus as Aslan in prayer.
12. Some argue that Tolkien based Treebeard on Lewis. I cannot prove this, but I've heard it in more than one place.
13. His conversion to Christianity was not when he wrote in Surprised By Joy: "You must picture me alone in that room in Magdalen [College, Oxford University], night after night, feeling, whenever my mind lifted even for a second from my work, the steady, unrelenting approach of Him whom I so earnestly desired not to meet. That which I greatly feared had at last come upon me. In the Trinity Term of 1929 I gave in, and admitted that God was God, and knelt and prayed: perhaps, that night, the most dejected and reluctant convert in all England. I did not then see what is now the most shining and obvious thing; the Divine humility which will accept a convert even on such terms. The Prodigal Son at least walked home on his own feet. But who can duly adore that Love which will open the high gates to a prodigal who is brought in kicking, struggling, resentful, and darting his eyes in every direction for a chance of escape? The words compelle intrare, 'compel them to come in,' have been so abused be wicked men that we shudder at them; but, properly understood, they plumb the depth of the Divine mercy. The hardness of God is kinder than the softness of men, and His compulsion is our liberation."
This was simply his conversion to theism from atheism in 1929. It wasn't until 1931 that he and his brother went to Whipsnade Zoo. Warren drove the motorcycle while Jack sat in the sidecar! He wrote, "When we set out, I did not believe that Jesus Christ was the Son of God, and when we reached the zoo, I did." The evening before this trip, Lewis had a long discussion with Hugo Dyson and J.R.R. Tolkien about Christianity.
14. He did not affirm the inerrency of Scripture. To be clear, he highly regarded the Bible and its authority. He read the Bible constantly (Authorized Version). But he would not have used the same language about the Bible as evangelicals do today.
15. He wasn't a fan of the Reformation. He thought the issues involved could have been handled more appropriately. He referred to it as "farcical."
16. He smoked . . . a lot!
17. He drank . . . a good bit!
18. He was a shabby dresser.
19. He was extremely generous. Douglas Gresham recalls a story where Jack and a friend were walking to a meeting one day when they were approached by a beggar. The beggar asked them for some spare change whereupon Jack gave him everything he had. Once the beggar had gone, his friend said, "You shouldn't have given that man all that money Jack, he'll only spend it on drink." Jack's reply – "Well, if I'd kept it, I would have only spent it on drink."
20. He married Joy Davidman in the hospital. This was about a year after he married her in a secret civil ceremony due to the denial of her residency by the British Home Office. But he wanted a church ceremony, hence the hospital wedding.
21. A Grief Observed was originally published under the pseudonym N. W. Clerk. Lewis wrote this work after Joy died in 1960. Many who read the book sent Lewis copies hoping it would help him in his plight!
23. He read every single book from the 16th century. To prepare to write his English Literature in the 16th Century, he read every single volume from the 16th century in Duke Humphrey's library, the oldest part of the Bodleian Library.
24. The Screwtape Letters was his least favorite to write. He said he never wrote with less enjoyment. Having to "switch sides" was difficult for him.
25. He wrote to Kathy Keller. Kathy Keller is Tim Keller's wife. She wrote to Lewis when she was 12. There are four letters from him to her in Letters To Children and volume three of Letters of C.S. Lewis.
26. He shared a boat ride to Ireland with Martyn Lloyd-Jones in 1953. The two met before this when Lloyd-Jones attended a lecture by Lewis and afterward had lunch with him.
27. He was not a Calvinist. He said in a letter (3:866) "I'm no Calvinist."
28. He died on November 22, 1963. This was of course the same day Kennedy was shot as well as when Aldous Huxley died.
29. Walter Hooper referred to him as "the most thoroughly converted man I have ever met."
30. He said about his writings, "After I've been dead five years, no one will read anything I've written." He's been dead 49 years. Thankfully Mr. Lewis, you were wrong! Happy Birthday!